Southern Pride Distributors
True pride in your BBQ.
"I first bought an SC-200 and used it HARD - 24/7 for 7 years. The business kept growing so I added the SPK500. Lynn and Chuck do an outstanding job in sales and service."
—Dave Panasiti, Gio's BBQ, Woodland, PA
Anheuser-Busch and their Southern Pride Smoker
See what Famous Dave's has to say about Southern Pride Smokers
Southern Pride Products
We are proud Southern Pride Distributors! We make sure you get the Smoker, Wood Burning BBQ Pit, BBQ rubs, and sauces you need to make your business a success.
If you are in need of quality Southern Pride Equipment, we have:
Wood burning BBQ pits and smokers

Rotisseries

Catering equipment

BBQ rubs and BBQ sauce mix

Consulting services
View Southern Pride's Catalog Here. Visit Southern Pride for more product information. Southern Pride Gas Efficiency.
We specialize in fusing our love of BBQ together with our expertise in training and providing you with technical support in all food service applications so that you can have TRUE PRIDE in your authentic BBQ.
When you order from us, you are getting the best from the leader in the BBQ industry. Contact us today to make an appointment to experience our quality Southern Pride equipment and products.
We really enjoy our Southern Pride smoker. We are able to create a variety of items that we could not have made before. Now we make our own beef stick, kielbassi, smoked chicken salad, smoked BBQ and more! This smoker will pay for itself, as was our own experience.
—Roger Martin Pres, Penn Avenue Meats, Hagerstown, MD (in business 33 years) www.pennavenuemeats.com

"With 2018 coming to a close I looked back over the year and said 'WOW'. And then I looked back at the past 15 years to how we have evolved into a pretty popular stop for people that appreciate good BBQ. ( 4.5-5 stars on Yelp and others) CJS and Southern Pride have played a critical part in making all this happen. Seriously, those 2 smokers have exceeded my expectations, and I put them at the top of my list of the best things I've ever invested in. Thanks, Lynn, for always being there for us. You are very much appreciated at JB's."
-- Jay Shaulis, JB's Roadhouse, Somerset, PA http://www.jbsroadhouse.com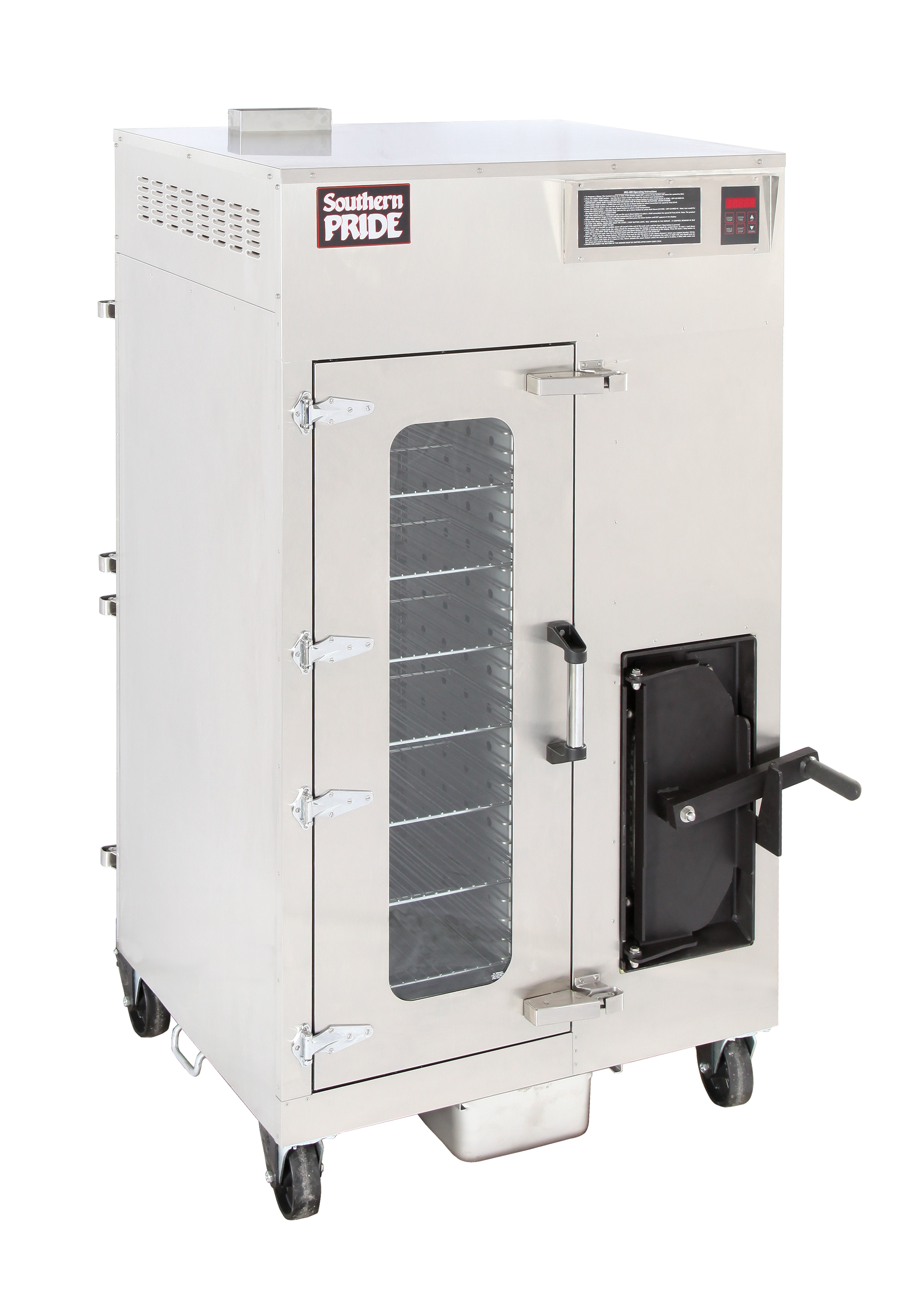 All Southern Pride Smokers…Just Set & Forget
On-Site Training/Hands-on Cooking Demonstrations We come on-site to your location to train your employees.
Consulting Services/Menu Development We will help you establish a menu as well as set up profit margins and selling prices. Learn from our years of experience and use our expertise to your advantage.
On-going Resources - We share our expertise with you. We are very focused and specialized in what we do; therefore, we can bring you the best knowledge. As we are working with businesses like yours every day, we continually stay up to date on the latest products and trends. We gather information from many sources in the industry in order to provide you with the best up to date information and trends. In fact, click here to check out what Lynn's been sharing on the blog lately!
Your Distributors for:
Western PA
All of WV
Western MD
Western NY
Who uses Southern Pride to bring the best BBQ to their tables?
Anheuser-Busch
Associated Grocers, Inc.
AWG
Bar-B-Cutie
Busch Gardens
Carson's Ribs
Chili's
Corky's BBQ
Dickey's
Famous Dave's
Hard Rock Café
Porkey's BBQ Concessions
Smoque
Smokey Bones
Sonny's BBQ
Sticky Fingers
Sweet Baby Ray's
VooDoo BBQ & Grill
Walt Disney World
*****